Drayage Freight Shipping Services
Streamline Your First and Last Mile Transport
Drayage is an often overlooked contributor to overall supply chain efficiency. A drayage carrier bridges the gaps between intermodal forms of transport, ie. the short-distance road portion of a shipment's movement between customer facilities, distribution centers, inland rail hubs and marine terminals – perhaps not the spiciest conversation topic at parties, but absolutely critical to successful supply chain management.
There are several types of drayage (at least six, maybe more depending on who you ask), but each serves the broader purpose of linking rail, sea and road transport together while preserving the freight's security and safe handling throughout its intermodal journey. Individual drayage types refer more specifically to the unique origins and destinations of the freight. Short-distance hauls from a loading dock to a warehouse or from a rail car to a trucking hub each fall under the drayage umbrella.
Managing drayage services naturally includes a host of logistical variables, which can be more easily navigated by a 3PL partner with more than a decade of experience in this unique mode. First Call's trusted carrier network and continued investment in logistical tools and technology have our team primed to handle any of your drayage needs.
Benefits of Drayage Shipping with First Call:
Full supply chain visibility, both for peace of mind and to identify potential for further optimizing shipping speeds through intermodal transportation.
Established relationship with a team experienced in drayage and unique logistical challenges.
Access to our always-growing network of reliable intermodal carriers.
Drayage Frequently Asked Questions:
Moving freight across great distances frequently calls for multiple modes of transport. Short-distance transport from a port to rail car, warehouse or distribution center (or from any one of these to any other) keeps these products on the move – these small "links" in the supply chain taking freight from one major mode of transportation to another are referred to as drayage.
What does drayage include?
The term is often shorthand for shipping freight a short distance (1-2 hours max) via standard ground transport.
Why should I care about drayage?
Simplify Your Next Shipment with First Call Logistics
Building and managing cost-efficient supply chains is a full-time job. First Call's rare combination of in-house assets, expert problem-solving and track record of stellar customer service makes us the 3PL of choice for business partners with a wide range of shipping needs.
More Resources on Drayage Shipping:
Shipping Puzzle? We'll solve it.
"Working with First Call Logistics has not only reduced my transportation spend, but their level of service and transparency to real-time information has had a great impact on improving costly inventory levels. With First Call, I spend less time chasing loads and more time executing on the plans to grow our business."
-Mike, Retail
"I always look for good rates and follow-through. That's why First Call is my preferred vendor."
-Leonard, Shipper at Produce Company
"I'm so pleased with the First Call team - both the resources assigned to us, and the way they treat our customers!"
-Rachelle, Shipper at Produce Company
"First Call always paid on time and would get me back-hauls whenever possible which was great."
–Wayne, Carrier
"Produce can prove to be a challenging business. You have to choose to surround yourself with good people. First Cal has certainly stepped up and become a valuable partner. Grow Farms is better with this partnership."
-Tommy, Shipper at Produce Company
Solutions Built for Your Business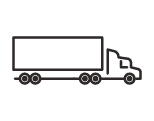 Dry Van Full Truckload (FTL)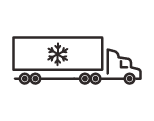 Temperature-Controlled Truckload
Less-than-Truckload (LTL)
Box & Straight Trucks
Drop Trailer
Cross Border Shipping
Expedited Shipping
HAZMAT
Project Freight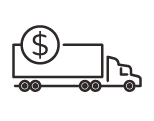 High Value
Power Only
Drayage
White Glove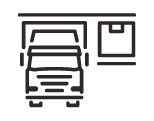 Cross Docking
Warehousing
Pallet Restacking
Insights to Move You Forward
Guide Navigation: Understanding Supply Chain Fraud The Four Most Common Logistics Scams How to Spot a Scammer Fraud Prevention Pro Tips: 10 Ways to Secure Your Supply Chain Fraud Fallout: How Scams Damage Your Business What to Do If You've Been Scammed Partnering with...
read more
Get the latest supply chain news and updates directly to your inbox.