Temperature-controlled truckload (reefer) Freight Shipping Services
Keep Reefer Loads Fresh with Reliable Cold Transport
Moving perishable goods across any distance requires specialty equipment in order to preserve ideal conditions in transit. Temperature-controlled trucks (or "reefer," as in "refrigerated") are used to maintain cold-chains for produce, pharmaceuticals and beauty product shipments.
Keeping perishable shipments insulated against temperature changes can mitigate lengthier shipping times and
protect goods from spoiling
when used in conjunction with coolants. Coolants, most frequently in the form of frozen gel packs, keep produce chilled in transit when paired with the right packing material (usually a polyurethane foam). Dry ice is also a common coolant for goods that need to remain entirely frozen, but it can harm more delicate food items and requires carriers qualified to handle hazardous materials.
Some vehicles have the ability to keep products within precise temperature ranges – a difficult task to accomplish through packaging and coolants alone. Climate control systems do take up space within a vehicle, but they also make it possible to safely transport everything from soft fruits and flowers to animal products and medical supplies at optimal temperatures to ensure freshness upon delivery.
Benefits of Temperature-Controlled Shipping with First Call:
FCL owes its company roots to the produce industry, which means extensive experience working with reefer transport.
Our asset division's refrigerated fleet and extended network of carriers help partners navigate shifts in reefer truck availability.
Dedicated customer service through a single point of contact streamlines communication between your team and ours.
24/7 online tracking keeps each of your shipments in sight while in transit.
Refrigerated Truckload Frequently Asked Questions:
Can you use refrigerated trailers for dry goods?
Yes, Reefers can also be used to haul products that can fit in the trailer with the refrigeration unit turned off.
Other than fresh foods, what can reefer units be used for?
Reefers protect produce, medical supplies, chemical shipments, animal products, beauty products, candles and other sensitive goods from extreme weather conditions being too hot or freezing, spoiling, and damage.
Is the Refrigerated Unit turned on when arriving at the shipper?
Trailers should be pre-cooled to your specific shipment's ideal temperature to avoid any changes in pre-shipped conditions.
What are acceptable temperature ranges for common produce items?
Root vegetables: 39.2° to 53.6°F
Squash: 41° to 50°F.
Soft fruits and leafy greens: Near-freezing temperatures (just above 32°F)
Citrus: 39° to 77°F
Temperature-Controlled Truckload Specs:
Lengths: 48-53 feet
Widths: 96-102 inches
Heights: 12.5-13.5 feet
Maximum Weight: 44,000 lbs
Maximum Pallets: 26 for 53' and 24 for 48'
Simplify your Next Shipment with First Call Logistics
Building and managing cost-efficient supply chains is a full-time job. First Call's rare combination of in-house assets, expert problem-solving and track record of stellar customer service makes us the 3PL of choice for business partners with a wide range of shipping needs.
More Resources on Temperature-Controlled Freight Shipping:
Shipping Puzzle? We'll solve it.
"Working with First Call Logistics has not only reduced my transportation spend, but their level of service and transparency to real-time information has had a great impact on improving costly inventory levels. With First Call, I spend less time chasing loads and more time executing on the plans to grow our business."
-Mike, Retail
"I always look for good rates and follow-through. That's why First Call is my preferred vendor."
-Leonard, Shipper at Produce Company
"I'm so pleased with the First Call team - both the resources assigned to us, and the way they treat our customers!"
-Rachelle, Shipper at Produce Company
"First Call always paid on time and would get me back-hauls whenever possible which was great."
–Wayne, Carrier
"Produce can prove to be a challenging business. You have to choose to surround yourself with good people. First Cal has certainly stepped up and become a valuable partner. Grow Farms is better with this partnership."
-Tommy, Shipper at Produce Company
Solutions Built for Your Business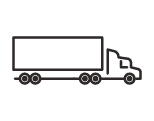 Dry Van Full Truckload (FTL)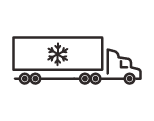 Temperature-Controlled Truckload
Less-than-Truckload (LTL)
Box & Straight Trucks
Drop Trailer
Cross Border Shipping
Expedited Shipping
HAZMAT
Project Freight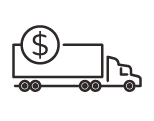 High Value
Power Only
Drayage
White Glove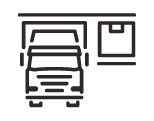 Cross Docking
Warehousing
Pallet Restacking
Insights to Move You Forward
Formula 1 returns to Las Vegas in an entirely new Grand Prix set for November 16-18. The next-to-last stop on F1's globetrotting 23-race 2023 calendar marks the city's first major F1 event since 1982. With 20 countries hosting this year's race events across five...
read more
Get the latest supply chain news and updates directly to your inbox.