Nationwide Flatbed Truckload Freight Shipping Services
Expert Solutions and Capacity for Oversized Freight
Shipping freight via flatbed is generally reserved for oversized items exceeding standard dry van dimensions, or on those infrequent occasions when receivers lack a dock to unload product.
Flatbed trucks accommodate agricultural equipment, construction materials and even shipments of cars and other vehicles – so long as detailed plans are in place for safely loading and unloading cargo.
Loading large materials from the top or side of any open deck trailer generally calls for a crane, as well as other tie-down equipment necessary to keep large loads from shifting in transit. This is where a third-party logistics partner's experience and connections with reputable carriers prove particularly beneficial; a good 3PL will identify safe, efficient routes for transporting specialty cargo while lining up the right equipment (and driver) for each job.
Flatbed trucking is a highly coordinated practice. For all the moving parts to run smoothly, precise weight and dimensions of a shipment will almost certainly be required before transport. So long as the cargo in question doesn't dramatically exceed the trailer's footprint, flatbeds can handle heavy-duty logistical jobs for most businesses.
Other types of flatbeds beyond the standard open-deck, 48' truck include:
Double Drop – This trailer has a well or single hauling section that sits 18" off the ground, and is usually used for moving taller freight like construction machinery, vehicles, or large aircraft parts.
Removable Gooseneck – A specialty trailer that comes with a removable neck converting the front of the trailer into a ramp, making it ideal for loading and moving automobiles, mobile homes, and other wheeled equipment like farming or construction vehicles.
Step Deck – Used for excessively tall shipments where extra permits would be needed with another trailer type. A step deck flatbed gives shippers the ability to load products up to 10' high without extra permits. Its dual hauling platforms stand at different heights, with the main bed being the longest and lowest of the two, giving it a step-like appearance and feel.
Benefits of Flatbed Shipping with First Call:
Access to our team's network of qualified flatbed carriers
A wide variety of equipment options best suited for your business' specific needs
Clear shipment visibility and communication through First Call's customer portal
Flatbed Truckload Frequently Asked Questions:
What is the most common flatbed trailer?
While 53' trailers are available within our network, the most common is a standard legal 48' trailer.
What is the maximum freight weight and dimensions for a 48' flatbed?
The standard flatbed is between 48 and 53 feet long, with a bed sitting 42 to 60 inches high and a carrying capacity of 45,000 to 48,000 pounds. The main deck of the trailer can legally accommodate a 48' L x 102" W x 8'6" H load.
What should I know about loading a flatbed?
In addition to the cranes and straps needed to secure a shipment safely to the deck, weight distribution plays a major role in the safe transport of oversized loads. Items should be loaded directly over the axles of the truck, with the heaviest end closer to the cab to provide drivers with maximum control (too much weight loaded on the back end can result in dangerous fishtailing).
How can I protect my flatbed cargo?
As flatbeds are exposed to the elements more than most other forms of transport, carriers will often utilize a combination of heavy tarps, chains and straps to provide some measure of protection. Loads that are packed securely and covered by adequate liability insurance can still fall prey to theft or vandalism, and are best protected when in the hands of a trusted shipping partner experienced in moving flatbed freight.
Lengths: 48 feet
Widths: 102 inches
Freight Height Max: 102 inches
Maximum Weight: 48,000 lbs
Simplify Your Next Shipment with First Call Logistics
Building and managing cost-efficient supply chains is a full-time job. First Call's rare combination of in-house assets, expert problem-solving and track record of stellar customer service makes us the 3PL of choice for business partners with a wide range of shipping needs.
More Resources on Flatbed Freight Shipping:
Shipping Puzzle? We'll solve it.
"Working with First Call Logistics has not only reduced my transportation spend, but their level of service and transparency to real-time information has had a great impact on improving costly inventory levels. With First Call, I spend less time chasing loads and more time executing on the plans to grow our business."
-Mike, Retail
"I always look for good rates and follow-through. That's why First Call is my preferred vendor."
-Leonard, Shipper at Produce Company
"I'm so pleased with the First Call team - both the resources assigned to us, and the way they treat our customers!"
-Rachelle, Shipper at Produce Company
"First Call always paid on time and would get me back-hauls whenever possible which was great."
–Wayne, Carrier
"Produce can prove to be a challenging business. You have to choose to surround yourself with good people. First Cal has certainly stepped up and become a valuable partner. Grow Farms is better with this partnership."
-Tommy, Shipper at Produce Company
Solutions Built for Your Business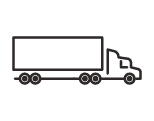 Dry Van Full Truckload (FTL)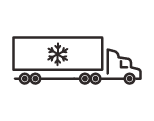 Temperature-Controlled Truckload
Less-than-Truckload (LTL)
Box & Straight Trucks
Drop Trailer
Cross Border Shipping
Expedited Shipping
HAZMAT
Project Freight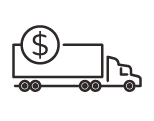 High Value
Power Only
Drayage
White Glove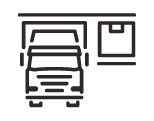 Cross Docking
Warehousing
Pallet Restacking
Insights to Move You Forward
Formula 1 returns to Las Vegas in an entirely new Grand Prix set for November 16-18. The next-to-last stop on F1's globetrotting 23-race 2023 calendar marks the city's first major F1 event since 1982. With 20 countries hosting this year's race events across five...
read more
Get the latest supply chain news and updates directly to your inbox.