Retail Logistics Services
Ultimate Flexibility to Keep Your Shelves Stocked
Demand for improved supply chain efficiency is on the rise, and with it the need for 3PLs to better anticipate their partners' top priorities. First Call's experience with retail shippers of all sizes gives us an edge when it comes to facilitating resilient transportation strategies and catering to the things customers care about most:
Convenience. Demand for fast shipping isn't going anywhere; in 2020 alone, e-commerce sales increased by $244.2 billion, a 43% rise in a single year.
Economy. In 2021, studies showed 66% of consumers expected free shipping on every purchase. Nearly 9% of online consumers want their orders to arrive the same day, and 91% expect delivery within a week.
Sustainability. More shoppers are showing a preference for sustainable products, packing options and shipping practices.
Groceries on the Go
Trust our First Call shipping experts with critical produce, food service and grocery load delivery.
Department Stores, Shopping Centers & Superstores
Reliable logistics partners keep merchandise flowing at a steady rate, ensuring your customers can get what they need when they need it.
Home Improvement & Hardware Retail
From nuts and bolts to lumber and appliances, consider First Call your go-to partner for delivering home and building supplies.
Automotive Parts Stores
Be sure you have the right parts, tools and accessories on-hand for each new customer with reliable auto parts shipping.
Flowers, Gifts & Specialty Shops
We organize shipping for businesses and merchandise of all kinds daily — and always treat your freight with care.
Convenience, Gas Stations, & Liquor Stores
From trinkets like gum and keychains to gin and Kentucky bourbon, First Call's licensed carriers are outfitted for proper liquor transport.
Office Products Retail & Distribution
Customers running low on pens and Post-Its? Call our logistics experts to organize your next office supply delivery in no time.
Apparel & Accessories Retail
Keep your end customers in the latest fashions with on-time deliveries, partial loads, and easy tracking.
Expedited Options
Need your product on shelves ASAP? We'll get it there faster with expedited services.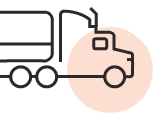 Reliable Capacity Network
Our network of owned and contract carriers and trucks ensures project freight is delivered at a great price.
24/7 Visibility
Get full visibility through our customer portal. Because when you never want to lose sight of your perishable freight.
Simplify your Next Shipment with First Call Logistics
Building and managing cost-efficient supply chains is a full-time job. First Call's rare combination of in-house assets, expert problem-solving and track record of stellar customer service makes us the 3PL of choice for business partners with a wide range of shipping needs.
More Resources for Retail Freight Shipping:
Shipping Puzzle? We'll solve it.
"Working with First Call Logistics has not only reduced my transportation spend, but their level of service and transparency to real-time information has had a great impact on improving costly inventory levels. With First Call, I spend less time chasing loads and more time executing on the plans to grow our business."
-Mike, Retail
"I always look for good rates and follow-through. That's why First Call is my preferred vendor."
-Leonard, Shipper at Produce Company
"I'm so pleased with the First Call team - both the resources assigned to us, and the way they treat our customers!"
-Rachelle, Shipper at Produce Company
"First Call always paid on time and would get me back-hauls whenever possible which was great."
–Wayne, Carrier
"Produce can prove to be a challenging business. You have to choose to surround yourself with good people. First Cal has certainly stepped up and become a valuable partner. Grow Farms is better with this partnership."
-Tommy, Shipper at Produce Company
Solutions Built for Your Business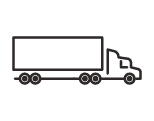 Dry Van Full Truckload (FTL)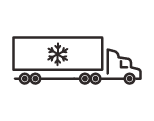 Temperature-Controlled Truckload
Less-than-Truckload (LTL)
Box & Straight Trucks
Drop Trailer
Cross Border Shipping
Expedited Shipping
HAZMAT
Project Freight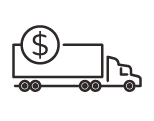 High Value
Power Only
Drayage
White Glove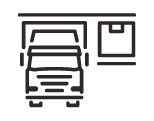 Cross Docking
Warehousing
Pallet Restacking
Insights to Move You Forward
Formula 1 returns to Las Vegas in an entirely new Grand Prix set for November 16-18. The next-to-last stop on F1's globetrotting 23-race 2023 calendar marks the city's first major F1 event since 1982. With 20 countries hosting this year's race events across five...
read more
Get the latest supply chain news and updates directly to your inbox.