Box & Straight Truck Freight Shipping Services
Streamline Delivery with FCL's Straight Truck Network
Like sprinter vans, straight trucks (also termed box trucks) serve as final-mile solutions for companies all over the world. The largest straight trucks range from 20-26 feet long, and can bear as much as 10,000 lbs of cargo.
No matter the size variation, these vehicles are defined by their single chassis supporting the driving compartment, trailer and motor, with all axles attached to a single frame.
It's not uncommon to see straight trucks in residential areas delivering large household items like sofas and refrigerators, but they also represent a major piece of the complex logistical puzzle. Good shipping networks must include reliable box truck drivers with a track record of safe delivery – remember, a CDL isn't required to operate sprinter vans or straight trucks.
Many straight truck fleets operate regionally, and bring expert knowledge of specific routes, seasonal changes and potential hazards to the table. These local specialists add substantial value to a 3PL's carrier network and – by extension – 3PL partners looking to expand operations to new locales. Access to dedicated straight truck fleets with a firm grasp on optimal local routes means faster shipping times for your customers and cheaper last-mile delivery costs for your business.
Benefits of Straight Truck Shipping with First Call:
FCL's widespread carrier network includes large box trucks, straight trucks and sprinter vans in every region.
Partnering with First Call means accessing technology and tools designed to vet and monitor carrier safety and compliance ratings. Our team also monitors carrier performance metrics to identify carriers we trust the most to make deliveries on time.
Our customer portal makes following your shipments and communicating with our team a seamless process.
Straight Truck Frequently Asked Questions:
What are straight trucks most used for?
Furniture, major appliances like washers and dryers, boxed goods and really any household items that can be manually loaded and unloaded.
What type of vehicle is a straight truck?
Technically any vehicle with a fixed trailer qualifies as a straight truck. U-Hauls and dump trucks are each straight trucks. Flatbeds, semi-trucks and any larger commercial vehicles with the trailer separated from the cab are a different class requiring a CDL to operate.
How many pallets can I fit inside a straight truck?
There's a lot of variance in box truck lengths, number of axles and gross weight limits. The average 24-foot box truck will fit two rows of six pallets for a total of 12 (doubled to 24 pallets if stacked two by two).
Length: Between 10 and 26 feet
Height: Generally between 8 and 10 feet
Capacity: From 10,000 to 26,000 lbs
Simplify Your Next Shipment with First Call Logistics
Building and managing cost-efficient supply chains is a full-time job. First Call's rare combination of in-house assets, expert problem-solving and track record of stellar customer service makes us the 3PL of choice for business partners with a wide range of shipping needs.
More Resources on Straight Truck Freight Shipping:
Shipping Puzzle? We'll solve it.
"Working with First Call Logistics has not only reduced my transportation spend, but their level of service and transparency to real-time information has had a great impact on improving costly inventory levels. With First Call, I spend less time chasing loads and more time executing on the plans to grow our business."
-Mike, Retail
"I always look for good rates and follow-through. That's why First Call is my preferred vendor."
-Leonard, Shipper at Produce Company
"I'm so pleased with the First Call team - both the resources assigned to us, and the way they treat our customers!"
-Rachelle, Shipper at Produce Company
"First Call always paid on time and would get me back-hauls whenever possible which was great."
–Wayne, Carrier
"Produce can prove to be a challenging business. You have to choose to surround yourself with good people. First Cal has certainly stepped up and become a valuable partner. Grow Farms is better with this partnership."
-Tommy, Shipper at Produce Company
Solutions Built for Your Business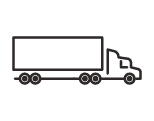 Dry Van Full Truckload (FTL)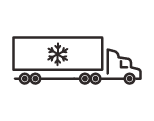 Temperature-Controlled Truckload
Less-than-Truckload (LTL)
Box & Straight Trucks
Drop Trailer
Cross Border Shipping
Expedited Shipping
HAZMAT
Project Freight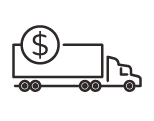 High Value
Power Only
Drayage
White Glove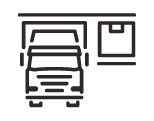 Cross Docking
Warehousing
Pallet Restacking
Insights to Move You Forward
Formula 1 returns to Las Vegas in an entirely new Grand Prix set for November 16-18. The next-to-last stop on F1's globetrotting 23-race 2023 calendar marks the city's first major F1 event since 1982. With 20 countries hosting this year's race events across five...
read more
Get the latest supply chain news and updates directly to your inbox.