Expedited Freight Shipping Services
Smarter Shipping. Expedited.
In logistics, there is no substitute for speed. Thanks to our established shipping network and FCL's team of industry experts, we make last-minute shipping challenges a breeze.
Reliable Delivery Times
Experience transporting expedited loads for a variety of industries means you can trust your shipments to arrive precisely when and where you expect.
Industry Leading Technology
Rest easy with real-time shipping information and full visibility into the logistics driving your supply chain.
Top-Flight Customer Service
When you're on a tight timeline, communication is key. The First Call team is dedicated to keeping partners informed, delivering loads on time with full transparency every step of the way.
Everything You Need for Supply Chain Visibility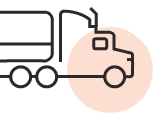 Reliable Network
Our network of owned and contract carriers and trucks deliver your freight on time, every time.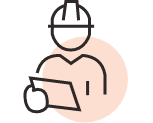 24/7 Customer Support
We're here to answer your calls and help you arrange customized shipments any time, any day.
Easy Invoicing
Our customer portal is designed to make your bookkeeping easy, so you can focus on running your business and leave the logistics to us.
Expert Solutions for Your Time-Sensitive Freight
Building and managing cost-efficient supply chains is a full-time job. First Call's rare combination of in-house assets, expert problem-solving and track record of stellar customer service makes us the 3PL of choice for business partners with a wide range of shipping needs.
More Resources on Expedited Freight Shipping:
Shipping Puzzle? We'll solve it.
Solutions Built for Your Business
"Working with First Call Logistics has not only reduced my transportation spend, but their level of service and transparency to real-time information has had a great impact on improving costly inventory levels. With First Call, I spend less time chasing loads and more time executing on the plans to grow our business."
-Mike, Retail
"I always look for good rates and follow-through. That's why First Call is my preferred vendor."
-Leonard, Shipper at Produce Company
"I'm so pleased with the First Call team - both the resources assigned to us, and the way they treat our customers!"
-Rachelle, Shipper at Produce Company
"First Call always paid on time and would get me back-hauls whenever possible which was great."
–Wayne, Carrier
"Produce can prove to be a challenging business. You have to choose to surround yourself with good people. First Cal has certainly stepped up and become a valuable partner. Grow Farms is better with this partnership."
-Tommy, Shipper at Produce Company
Insights to Move You Forward
With experts predicting the global logistics market to be worth nearly $13 billion by 2027, the industry has managed to thrive in recent years despite numerous challenges and unprecedented global supply chain disruptions. So what's the secret to 3PL success in 2023?...
read more
Stay up to date. Subscribe to our newsletter.