Cross-Border Freight Shipping Services
Business Knows No Borders
When it comes to dealing with customs, you'll want an expert by your side to avoid headaches and delays. First Call's track record of efficient, effective cross-border shipping makes our team a natural choice for partners in need of international shipping services.
Bilingual Border Crossing Experts
Our team is highly experienced in bringing freight across borders in the U.S., Canada and Mexico, following all necessary procedures to ensure quick, legal and smooth customs clearance.
Customized Experience
We'll work with you to create a custom border-crossing plan to ensure your freight reaches its end destination.
Relationship-Based Approach
We want to be your North American shipping partner for years to come, so we invest in proactive communication, value-forward pricing and good old fashioned honest business practices.
Need to Get it There Fast?
We offer both standard and expedited shipping across North American borders. Part of our customized intake plan is choosing the right method for your needs to ensure an on-time delivery and a low price.
Professional Handling
Our team members and carriers handle your freight with the highest measure of professionalism. No cutting corners.
Worry-Free Customer Service
We're here to answer your questions and concerns any time, any day.
Better Value
With other 3PLs, international loads can get pricey fast. We work with you to keep costs as low as possible.
Frequently Asked Questions: Cross-Border Shipping
Ready to Ship Internationally?
You'll want to have your paperwork in order, including:
A Commercial Invoice
Your Export Packing List
The Certificate of Origin for your goods
Questions about getting your freight over the border? We'll guide you through every step of the process.
More Resources on Cross-Border Shipping:
Shipping Puzzle? We'll solve it.
"Working with First Call Logistics has not only reduced my transportation spend, but their level of service and transparency to real-time information has had a great impact on improving costly inventory levels. With First Call, I spend less time chasing loads and more time executing on the plans to grow our business."
-Mike, Retail
"I always look for good rates and follow-through. That's why First Call is my preferred vendor."
-Leonard, Shipper at Produce Company
"I'm so pleased with the First Call team - both the resources assigned to us, and the way they treat our customers!"
-Rachelle, Shipper at Produce Company
"First Call always paid on time and would get me back-hauls whenever possible which was great."
–Wayne, Carrier
"Produce can prove to be a challenging business. You have to choose to surround yourself with good people. First Cal has certainly stepped up and become a valuable partner. Grow Farms is better with this partnership."
-Tommy, Shipper at Produce Company
Solutions Built for Your Business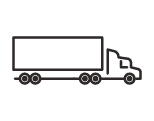 Dry Van Full Truckload (FTL)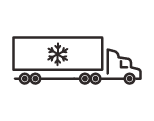 Temperature-Controlled Truckload
Less-than-Truckload (LTL)
Box & Straight Trucks
Drop Trailer
Cross Border Shipping
Expedited Shipping
HAZMAT
Project Freight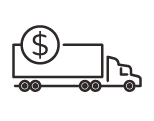 High Value
Power Only
Drayage
White Glove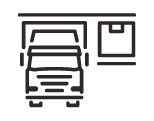 Cross Docking
Warehousing
Pallet Restacking
Insights to Move You Forward
Formula 1 returns to Las Vegas in an entirely new Grand Prix set for November 16-18. The next-to-last stop on F1's globetrotting 23-race 2023 calendar marks the city's first major F1 event since 1982. With 20 countries hosting this year's race events across five...
read more
Get the latest supply chain news and updates directly to your inbox.