Warehousing & Distribution Services
Keep Your Inventory Safe and Sound
Shipping partners can accelerate delivery times, improve customer experiences and save on storage costs with First Call's warehousing services, now positioned in four key U.S. locations.
Better Monitoring for Peace of Mind
Every item is tracked through First Call's advanced Warehouse and Transportation Management Systems. Our partners also receive access to a secure customer portal – meaning you can check the location and status of your goods at any time.
Convenient Locations to Serve Your Business
First Call's warehousing facilities are strategically located in Indianapolis, Louisville, Irving, and Baltimore.
Keep Your Cool
Temperature-controlled storage is available at our Irving, Texas location.
Indianapolis, IN Corporate
7998 Centerpoint Drive
Indianapolis, IN 46256
Louisville, KY
607 West Main Street, Suite 302
Louisville, KY 40202
Atlanta, GA
One Glenlake Parkway, Suite 650
Atlanta, GA 30328
Irving, TX
2301 Century Circle
Irving, TX 75062
Hanover, MD
7270 Park Cir Dr
Hanover, MD 21076
Extensive Multimodal Network
Whether you need partial shipments expedited or oversized cargo transported with special care, First Call's extensive carrier network allows our team to provide customized, flexible solutions around the clock.
Value Added Services for Your Warehousing Needs
Cross Docking
Keep your loads moving efficiently with smooth transitions from inbound to outbound vehicles.
Buffer Inventory Storage
Need a place to keep your inventory before sending it out for delivery? FCL can store it safely.
Pallet Restacking
We'll restack shifted or fallen pallets so your freight arrives at its final destination intact.
Streamline Delivery with Flexible Storage Solutions
Speedy delivery is crucial to any growing ecommerce business. First Call's Warehousing & Distribution Services can help establish resilient supply chains, deliver products on time and achieve long-term business goals.
More on Warehousing and Distribution:
Shipping Puzzle? We'll solve it.
"Working with First Call Logistics has not only reduced my transportation spend, but their level of service and transparency to real-time information has had a great impact on improving costly inventory levels. With First Call, I spend less time chasing loads and more time executing on the plans to grow our business."
-Mike, Retail
"I always look for good rates and follow-through. That's why First Call is my preferred vendor."
-Leonard, Shipper at Produce Company
"I'm so pleased with the First Call team - both the resources assigned to us, and the way they treat our customers!"
-Rachelle, Shipper at Produce Company
"First Call always paid on time and would get me back-hauls whenever possible which was great."
–Wayne, Carrier
"Produce can prove to be a challenging business. You have to choose to surround yourself with good people. First Cal has certainly stepped up and become a valuable partner. Grow Farms is better with this partnership."
-Tommy, Shipper at Produce Company
Solutions Built for Your Business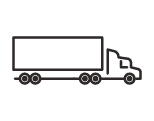 Dry Van Full Truckload (FTL)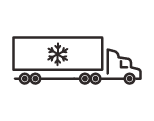 Temperature-Controlled Truckload
Less-than-Truckload (LTL)
Box & Straight Trucks
Drop Trailer
Cross Border Shipping
Expedited Shipping
HAZMAT
Project Freight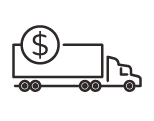 High Value
Power Only
Drayage
White Glove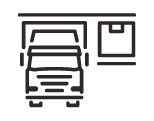 Cross Docking
Warehousing
Pallet Restacking
Insights to Move You Forward
Rejected freight is among the most disruptive forces threatening a company's supply chain. Though occurrences are rare, carrying out a load delivery only for it to be denied by a receiver at the finish line wastes resources and severely damages reputations. Read on...
read more
Get the latest supply chain news and updates directly to your inbox.