less than Truckload (LTL) Freight Shipping Services
Efficient LTL Solutions You Can Count On
Spend any amount of time around logistics professionals and you're likely to hear the term LTL thrown around, usually in connection with flexible shipping solutions. Less than truckload shipping is the most cost efficient method for moving smaller parcels, as it allows customers to pay only for the truck space they need – and for carriers to fill the remaining space with additional shipments.
Maximizing a truck's available storage space through LTL shipping serves both your company's bottom line and its broader sustainability efforts, as more efficient shipping naturally leads to saving on fuel and other resources.
Less than truckload carriers offer a practical solution to shippers whose products are too big for the postal service (anything weighing above 150 lbs), but not large enough to warrant a full truckload. A 3PL provider will often further optimize LTL efficiency by coordinating multiple deliveries into every LTL truck's route.
Utilizing a 3PL for less than truckload freight boasts several advantages beyond simply saving money on fuel, labor and mechanical upkeep. A 3PL provider like First Call grants access to a wealth of tracking technology and real-time shipping updates through its customer portal, which means eyes on your shipment's current location at all times. First Call's network of carriers also own specialty equipment like temperature-controlled trailers and liftgates (used to unload heavy shipments at locations without a loading dock) for secure, hassle-free delivery.
Benefits of First Call's LTL Shipping Services:
First Call provides a single point of contact connecting you to our network of trusted LTL carriers, simplifying operations and the flow of communication.
We also assist customers with National Motor Freight Classification (NMFC) numbers, freight classes and accessorials per carrier partner.
Our LTL capabilities include premium service solutions for high-priority shipments and items requiring special handling, including LTL Recovery.
Access a top-of-the-line TMS via our custom portal, built with FCL partners in mind.
Less Than Truckload Frequently Asked Questions:
What shipments are considered LTL?
LTL most frequently consists of the movement of 1-6 standard size pallets. Weights can vary but range from 100 lbs to 10,000 lbs. Anything over 12 feet can be considered for volume LTL, consolidation, or dedicated truckload.
Is LTL a good fit for my company?
Less than truckload shipping is a common practice in logistics, and applies universally to all companies, industries and organizations looking to transport items as efficiently as possible. LTL is most beneficial for shippers who make freight easy for the carrier to handle – carriers are built for speed and efficiency, so ease of loading/unloading is crucial.
How much notice do carriers need to schedule a pickup?
This is highly dependent on what you're hauling. Some pickups can be scheduled up to three months in advance – though a window of about 7-10 days is much more common.
How long is the average pickup window?
A 2-hour window is the generally accepted minimum for LTL pickups, but for special items (and to account for potential logistical hiccups), a 4-hour window is preferred.
Simplify Your Next Shipment with First Call Logistics
Building and managing cost-efficient supply chains is a full-time job. First Call's rare combination of in-house assets, expert problem-solving and track record of stellar customer service makes us the 3PL of choice for business partners with a wide range of shipping needs.
More Resources on LTL Freight Shipping:
Shipping Puzzle? We'll solve it.
"Working with First Call Logistics has not only reduced my transportation spend, but their level of service and transparency to real-time information has had a great impact on improving costly inventory levels. With First Call, I spend less time chasing loads and more time executing on the plans to grow our business."
-Mike, Retail
"I always look for good rates and follow-through. That's why First Call is my preferred vendor."
-Leonard, Shipper at Produce Company
"I'm so pleased with the First Call team - both the resources assigned to us, and the way they treat our customers!"
-Rachelle, Shipper at Produce Company
"First Call always paid on time and would get me back-hauls whenever possible which was great."
–Wayne, Carrier
"Produce can prove to be a challenging business. You have to choose to surround yourself with good people. First Cal has certainly stepped up and become a valuable partner. Grow Farms is better with this partnership."
-Tommy, Shipper at Produce Company
Solutions Built for Your Business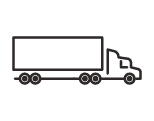 Dry Van Full Truckload (FTL)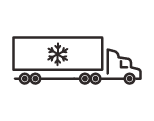 Temperature-Controlled Truckload
Less-than-Truckload (LTL)
Box & Straight Trucks
Drop Trailer
Cross Border Shipping
Expedited Shipping
HAZMAT
Project Freight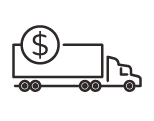 High Value
Power Only
Drayage
White Glove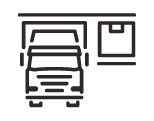 Cross Docking
Warehousing
Pallet Restacking
Insights to Move You Forward
Formula 1 returns to Las Vegas in an entirely new Grand Prix set for November 16-18. The next-to-last stop on F1's globetrotting 23-race 2023 calendar marks the city's first major F1 event since 1982. With 20 countries hosting this year's race events across five...
read more
Get the latest supply chain news and updates directly to your inbox.