Food & Beverage Logistics Services
Service That's Always in Season
First Call started as the logistics arm of a produce company – that means we take our fruits, veggies, ice cream and seltzers seriously. As your logistics partner, we're committed to consistently delivering products on time and in prime condition.
Make Rejected Shipments a Thing of the Past
With years of experience in moving perishable freight and real-time tracking software for full shipment visibility, we'll make sure nothing goes to waste.
Refrigerated Food & Beverage
Our logistics experts have delivered refrigerated produce for industry partners since 2005. First Call's network of cold chain resources will keep your perishable loads at ideal temperatures no matter the weather, traffic delays or freight requirements.
Frozen Food
Frozen foods can be expensive to produce and distribute – be sure not to lose any freight due to poor communication or mishandling. Trust First Call to keep both full loads and LTL freight frozen, not freezer burned.
Dry Goods
Just because a load isn't chilled doesn't mean it can be handled carelessly. We'll ensure your dry food shipments are kept fresh, dry and free of any in-transit damage from pickup to drop-off.
With First Call, You Get: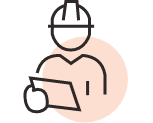 Dedicated Customer Team
Our customer service team is here to answer your calls and help you arrange customized shipments any time, any day.
LTL Options
First Call's LTL options make the most of every truck's available shipping space and cut down on overhead.
24/7 Visibility
Get full visibility through our customer portal. Because when you never want to lose sight of your perishable freight.
Simplify your Next Shipment with First Call Logistics
Building and managing cost-efficient supply chains is a full-time job. First Call's rare combination of in-house assets, expert problem-solving and track record of stellar customer service makes us the 3PL of choice for business partners with a wide range of shipping needs.
More Resources For Food & Beverage Freight Shipping:
Shipping Puzzle? We'll solve it.
"Working with First Call Logistics has not only reduced my transportation spend, but their level of service and transparency to real-time information has had a great impact on improving costly inventory levels. With First Call, I spend less time chasing loads and more time executing on the plans to grow our business."
-Mike, Retail
"I always look for good rates and follow-through. That's why First Call is my preferred vendor."
-Leonard, Shipper at Produce Company
"I'm so pleased with the First Call team - both the resources assigned to us, and the way they treat our customers!"
-Rachelle, Shipper at Produce Company
"First Call always paid on time and would get me back-hauls whenever possible which was great."
–Wayne, Carrier
"Produce can prove to be a challenging business. You have to choose to surround yourself with good people. First Cal has certainly stepped up and become a valuable partner. Grow Farms is better with this partnership."
-Tommy, Shipper at Produce Company
Solutions Built for Your Business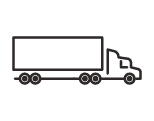 Dry Van Full Truckload (FTL)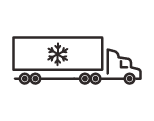 Temperature-Controlled Truckload
Less-than-Truckload (LTL)
Box & Straight Trucks
Drop Trailer
Cross Border Shipping
Expedited Shipping
HAZMAT
Project Freight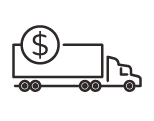 High Value
Power Only
Drayage
White Glove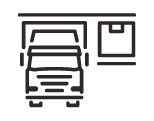 Cross Docking
Warehousing
Pallet Restacking
Insights to Move You Forward
Guide Navigation: Understanding Supply Chain Fraud The Four Most Common Logistics Scams How to Spot a Scammer Fraud Prevention Pro Tips: 10 Ways to Secure Your Supply Chain Fraud Fallout: How Scams Damage Your Business What to Do If You've Been Scammed Partnering with...
read more
Get the latest supply chain news and updates directly to your inbox.