Project Freight Transportation Services
Experts in Unique Cargo Transport 
From indoor football turf to coated SpaceX rods destined for Mars, our team consistently works alongside partners facing unique shipping challenges to achieve safe, efficient solutions.
Specialists in Hard-to-Move Freight
First Call is well-versed in moving non-traditional large loads across a wide range of industries, including construction, aviation and maritime transport.
Seasonality? Not a Problem
Whether you need to relocate a warehouse of products, deliver bulk orders of seasonal items, or provide large retail displays to multiple stores, we've got a solution for you.
Easy Monitoring
Industry-specific tools and technology give you eyes on your freight from pickup to delivery.
Your Own Dedicated Team
Our concierge team handles every detail of moving special project freight with care.
Partner with First Call for All Your Future Project Needs
Secure Transport
Trust your project freight to a team who knows how to move unique items safely.
Dependable Delivery Times
Reliable delivery times you can count on, no matter the weather or traffic conditions.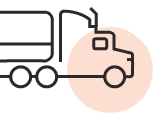 Reliable Capacity Network
Our network of owned and contract carriers and trucks ensures project freight is delivered at a great price.
Simplify your Next Shipment with First Call Logistics
Building and managing cost-efficient supply chains is a full-time job. First Call's rare combination of in-house assets, expert problem-solving and track record of stellar customer service makes us the 3PL of choice for business partners with a wide range of shipping needs.
More Resources For Project Freight Shipping:
Shipping Puzzle? We'll solve it.
"Working with First Call Logistics has not only reduced my transportation spend, but their level of service and transparency to real-time information has had a great impact on improving costly inventory levels. With First Call, I spend less time chasing loads and more time executing on the plans to grow our business."
-Mike, Retail
"I always look for good rates and follow-through. That's why First Call is my preferred vendor."
-Leonard, Shipper at Produce Company
"I'm so pleased with the First Call team - both the resources assigned to us, and the way they treat our customers!"
-Rachelle, Shipper at Produce Company
"First Call always paid on time and would get me back-hauls whenever possible which was great."
–Wayne, Carrier
"Produce can prove to be a challenging business. You have to choose to surround yourself with good people. First Cal has certainly stepped up and become a valuable partner. Grow Farms is better with this partnership."
-Tommy, Shipper at Produce Company
Solutions Built for Your Business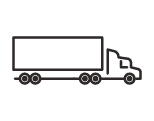 Dry Van Full Truckload (FTL)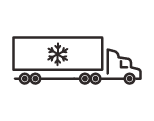 Temperature-Controlled Truckload
Less-than-Truckload (LTL)
Box & Straight Trucks
Drop Trailer
Cross Border Shipping
Expedited Shipping
HAZMAT
Project Freight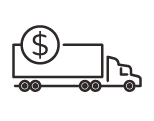 High Value
Power Only
Drayage
White Glove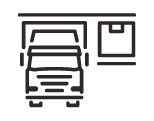 Cross Docking
Warehousing
Pallet Restacking
Insights to Move You Forward
Rejected freight is among the most disruptive forces threatening a company's supply chain. Though occurrences are rare, carrying out a load delivery only for it to be denied by a receiver at the finish line wastes resources and severely damages reputations. Read on...
read more
Get the latest supply chain news and updates directly to your inbox.