Dry Van Full Truckload (FTL) Freight Shipping Services
The Right Van for the Job: FCL Dry Van Solutions
Dry van shipping is among the most common modes for moving freight across the country in use today. Few vehicles provide the protection, reliability and storage space of a dry van, making it an easy choice for dry non-perishable goods (thus, the name). 
Both for smaller businesses beginning to scale and larger businesses diversifying their supply chains to safeguard against potential disruptions, dry vans represent a crucial component of the shipping ecosystem.
While certain types of specialty freight may require a flatbed or a truck with temperature control, dry vans can haul virtually anything that fits within 53' of enclosed space. Since shipments are shielded from the elements while in transit, dry van shipping is ideal for everyday household products, packaged goods and non-perishable items.
First Call helps its partners source same-day, scheduled and/or contractual capabilities within our sizable carrier network of 48' and 53' dry vans. Our service offerings are based on industry standards including weight capacity, pallet capacity, and standard lengths, widths, and heights of vehicles (details below).
Benefits of Dry Van Shipping with First Call:
Our team works within a strong network of vetted core carriers.
FCL's premier Transportation Management System (TMS) bridges the technological gap between our customers and carriers for easy visibility and communication.
We'll provide your team with a single point of contact for all your supply chain management needs.
First Call's asset division, FC TRANS, runs an in-house dry van fleet, which means better rates and availability for partners.
Dry Van Frequently Asked Questions:
How much weight can a dry van truck carry?
Dry Vans can haul up to 45,000 lbs, but truck sizes and weights can vary from the more common 48' and 53' vans to the more agile 28' variety. Most drivers prefer to haul 40,000- 44,000 lbs at most.
How many pallets can a dry van carry?
A 48' van can haul 24 standard 48" x 40" pallets, while 53' vans can haul 26 standard 48" x 40" pallets.
Dry Van Full Truckload Specs:
Lengths: 48-53 feet
Widths: 96-102 inches
Heights: 12.5-13.5 feet
Maximum Weight: 45,000 lbs
Maximum Pallets: 26 for 53' and 24 for 48'
Simplify your Next Shipment with First Call Logistics
Building and managing cost-efficient supply chains is a full-time job. First Call's rare combination of in-house assets, expert problem-solving and track record of stellar customer service makes us the 3PL of choice for business partners with a wide range of shipping needs.
More Resources on Dry Van Freight Shipping:
Shipping Puzzle? We'll solve it.
"Working with First Call Logistics has not only reduced my transportation spend, but their level of service and transparency to real-time information has had a great impact on improving costly inventory levels. With First Call, I spend less time chasing loads and more time executing on the plans to grow our business."
-Mike, Retail
"I always look for good rates and follow-through. That's why First Call is my preferred vendor."
-Leonard, Shipper at Produce Company
"I'm so pleased with the First Call team - both the resources assigned to us, and the way they treat our customers!"
-Rachelle, Shipper at Produce Company
"First Call always paid on time and would get me back-hauls whenever possible which was great."
–Wayne, Carrier
"Produce can prove to be a challenging business. You have to choose to surround yourself with good people. First Cal has certainly stepped up and become a valuable partner. Grow Farms is better with this partnership."
-Tommy, Shipper at Produce Company
Solutions Built for Your Business
Dry Van Full Truckload (FTL)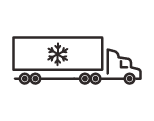 Temperature-Controlled Truckload
Less-than-Truckload (LTL)
Box & Straight Trucks
Drop Trailer
Cross Border Shipping
Expedited Shipping
HAZMAT
Project Freight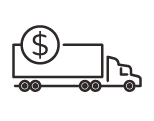 High Value
Power Only
Drayage
White Glove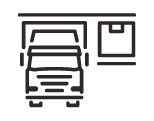 Cross Docking
Warehousing
Pallet Restacking
Insights to Move You Forward
Rejected freight is among the most disruptive forces threatening a company's supply chain. Though occurrences are rare, carrying out a load delivery only for it to be denied by a receiver at the finish line wastes resources and severely damages reputations. Read on...
read more
Get the latest supply chain news and updates directly to your inbox.