Smarter shipping. Simplified logistics.
Get better visibility and reliable support from real people.
"*" indicates required fields
First Call Logistics offers comprehensive shipping services with an exceptional on-time delivery record, industry-leading visibility software, simple invoicing and the best customer service in the business.
It's no wonder customers and carriers keep coming back.
Forget about crossing your fingers and hoping your shipment will get where it's supposed to… when it's supposed to. We let you see everything enroute.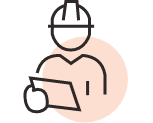 You deserve customized solutions, not a one-size-fits most service package. When you call us you'll talk to a real person who's dedicated to getting your stuff there on time, and finding long-term cost saving solutions for your bottom line.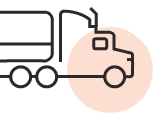 We have an outstanding on-time delivery record because we've invested in building a reliable network of carriers, so you don't have to worry about your shipments getting there on time.
Shipping puzzle? We'll solve it.
First Call Logistics was born out of necessity. When The Horton Fruit Company needed a reliable way to ship perishable goods and keep them refrigerated, they created their own logistics arm.
Now First Call serves customers in automotive, business services, construction, food and beverage, healthcare, manufacturing, produce, retail, and more with comprehensive shipping services, including last-minute expedites, LTLs, and warehousing.
Make First Call Your First Call
Insights to Move You Forward
Formula 1 returns to Las Vegas in an entirely new Grand Prix set for November 16-18. The next-to-last stop on F1's globetrotting 23-race 2023 calendar marks the city's first major F1 event since 1982. With 20 countries hosting this year's race events across five...
read more
Get the latest supply chain news and updates directly to your inbox.